Verizon Business Overview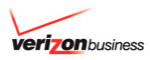 Verizon Business:  Transforming Communications
Verizon Business is a leading provider of advanced communications solutions to business and government. Having added an advanced global network, deep IP expertise and one of the broadest sets of next-generation offerings to its broadband, wireless and voice capabilities, Verizon Business is well positioned to help customers around the globe use advanced technology to achieve their business goals.
A New Communications Partner . . . Set Apart from the Competition
As enterprises worldwide increasingly demand advanced and customized IP solutions, Verizon has assembled an array of assets that can enable those customers – and their customers – to conduct business better and faster. No other provider boasts Verizon Business' expertise and heritage of innovation. Verizon Business' approach to the global enterprise market is characterized by its three key areas of focus:  Commitment, Simplicity and Capability.
World Class Capabilities
Verizon's advanced local-to-global IP network spans more than 446,000 route miles across 150 countries on six continents and is backed by sales and service experts who operate across the globe. The service quality and security built into Verizon Business' IP network provides the foundation for the next-generation of communications solutions.
Verizon Business provides enterprise and government customers with one of the widest available product and service portfolios. From IP VPN to MPLS-based Private IP to customized managed network services, hosting and security solutions to advanced and flexible customer premise equipment, Verizon Business is enabling enterprises to take advantage of the transforming communications landscape. For example, Verizon Business is accelerating the deployment of advanced services, including:
Private IP – Already one of Verizon Business' fastest growing services around the world, the MPLS-based networking solution allows customers to securely leverage the efficiency, performance and value of IP.
Seamless Mobility – Enabling customers to remotely access the power of the Verizon Business global IP network.
Applications Hosting – Housing and managing corporate software applications and providing content delivery for their customers.
Customer Service Management – The integration of call centers with the Web and Web analytics – services that can make their customers' call centers more efficient and more productive with tools that improve their customers' experience.
Security – Integrated solutions to help companies secure their networks and data.
Investing in the Future
As the industry's transformation unfolds, Verizon's enterprise network and next-generation services – coupled with its exceptional customer service and deep expertise – will become ever more crucial to businesses, providing a growing competitive advantage. Verizon Business is well positioned to anticipate and deliver the next generation of services to customers around the globe.
At Connecthere.com, we partner with the top providers of Data and Internet Services and can help you choose the right solution for your business.  We provide instant Internet quotes from Tier One providers delivered in minutes to your email box for the following Services:  DSL, Internet T1, Bonded Internet T1, Internet T3 / Internet DS3, Voice PRI, Voice T1, MPLS, Ethernet, Integrated access, Long Distance T1, and VoIP services.  We guarantee that our providers' T1 prices are the lowest in the industry.  For a no obligation immediate T1 quote visit us at Connecthere.com.