AT&T Overview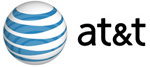 Almost every business today depends on the performance of underlying networks. This is why AT&T has invested to create the world's leading IP network. AT&T is able to back it with reliability, security and performance that are demanded among customers.
Through integrating wired and wireless IP networks, you can be ensured that applications will converge voice, data, or video for business customers over one of the most advanced IP networks.
AT&T will continue to raise the standard of delivery for customers from legacy technologes to IP-enable voice, data, and video solutions. Employee productivity will be advanced due to new operational efficiencies, lower network costs and network reliability that can always be counted on. Virtual Private Networking, VoIP, advanced messaging and conferencing, as well as hosting capabilities are all part of the AT&T network.
With an unparalleled set of networking resources and assets to assist customers in delivery of information that is being shared can be sent through their global backbone, wireless connections and other wireless networks. This offers businesses single sources of communications along with a global reach along national and wireline and wireless access. This helps customers manage sophistications.
In order to continue to move forward, AT&T manages their business solutions with professional consulting, management services, design, network planning, security and constant management.
Companies can take advantage of the network to meet any of their industrial needs such as:
Flexible tools for local access and applications along with, maintenance and trouble reporting.
Priced suite that is aimed at being competitively priced with end to end solutions available nationally and globally.
Research and development that is unparalleled
Knowledgeable service professionals that offer personalized customer experiences.
Quick Facts:
AT&T serves millions of businesses, as well as fortune 1000 companies, on all six continents.
AT&T enjoys one of the worlds largest and most advanced global backbone networks, which can carry up to 16.5 petabytes of data traffic on average business days.
MPLS based services are available in 143 countries and 4,000+ service nodes
Manage around 238,000 MPLS customer ports
Thirty-eight (38) internet data centers on four continents across the globe represent AT&T's network
Over 879,000 miles represent the global fiber route
AT&T is now positioned in the Asia/Pacific Network Service Providers Magic Quadrant
Three years in a row, AT&T has been elected as the North American Market Leadership Award in Carrier Ethernet Services from Frost and Sullivan
The Stevie Award for "Best Sales Organization" was awarded to their eSales and Service organization in 2007
Now located in Gartner's Leaders quadrant for global network providers.
AT&T received the Education Market Leadership Award from Frost & Sullivan.
The Ethernet Service department received the "Most Innovative Carrier Ethernet Service" award from New Paradigm Resources Group and Telephony Magazine. (July 2007)
Forrester Research has dubbed AT&T as the Leader in Global WAN Services. (June 2007)
At Connecthere.com, we partner with the top providers of Voice, Data and Internet Services and can help you choose the right solution for your business. The providers we work with are the DSL, Internet T1, Bonded Internet T1, Internet T3 / Internet DS3, Voice PRI, Voice T1, MPLS, Ethernet, Integrated access, Long Distance T1, and VoIP service providers to millions of companies worldwide. If your business requires the reliability and speed that millions of other organizations rely upon, let the team at Connecthere.com help get you started in the right direction. For a no obligation quote, click our "Get a Quote" button above or call our sales team today at 888-972-2583.