As a business owner it is important to step back and take a look at your business from the point of view of your customer. Surely you are a customer in many aspects of your life. It is also likely that you do a bit of shopping online. Let's take a look at the act of purchasing step by step. When you want to purchase an item or a service online you may do a quick Google or Yahoo search. You will likely click on the first or second link that you see to a vendor. Now, let's imagine that you click the link and the page loads very slowly, piece by piece, as your computer reads "working". What is your reaction? You probably get frustrated. It is human nature. And, since you know there are a multitude of other vendors on the internet who can provide you with what you want, you simply click the back button and click on the next site in the hopes of arriving at a well-made and well hosted site. And, the important thing to note is that all of this happened in seconds and it had nothing to do with the quality of product offered on site number 1.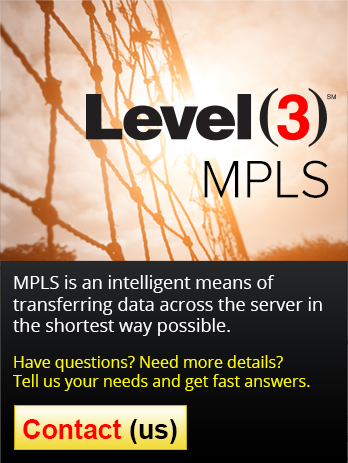 Now, consider that you are the vendor and website number 1 belongs to your business. Do you know what kind of ecommerce customer service you are providing to customers? This is hugely important. Website speed and efficiency has a direct effect on your sales. In this article I will discuss a technology that will guarantee your customers a seamless interaction from start to finish.
MPLS is at the forefront of communication technology. Basically MPLS is an intelligent means of transferring data. With typical connections data is transmitted across the server in the shortest and most direct way possible. This data must stop at reading points along the way to its final destination to keep it on track. But, MPLS is very different. With MLPS your data is labeled with a code that shows briefly what the destination is. The data only knows its ending point and it will go around congestion to get there without stopping at any check points. Data transmitted by MPLS will find the fastest way to reach its destination, rather than the most direct way. This is especially useful during high traffic times when congestion and slowdowns are likely to take place. Additionally, regarding privacy, MPLS relies on IP packets and firewalls to protect your sensitive information. You and your customers can rest assured that all information is protected as the make transactions or share private information. This is yet another benefit of MPLS.
Let's go back to our analogy and consider the customer once again. If your customer visits your site for the first time and has a seamless interaction thanks to MPLS they are likely to purchase from you AND return for other needs in the future. This is the result that all business owners want.